What to Do While You Wait for a 24 Hour Plumber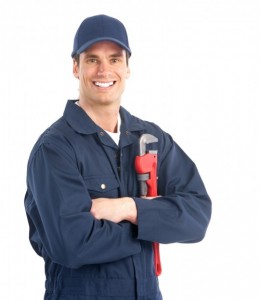 At Cerritos ASAP Plumbing & Drain, we make it point to always be available for our customers 24 hours a day, seven days a week. We don't want you to be without the professional services you need to keep your plumbing working and your home watertight. When you call for repairs, we work hard to get a licensed plumber to your home within 90 minutes or less.
Even though we offer speedy service that doesn't mean the stress is less for our customers when they are experiencing an emergency. Here are some actions homeowners can take to prevent additional water damage while waiting for their Cerritos plumber to arrive.
Turn Off the Water
Whether you're experiencing an overflowing toilet or you have a pipe that has burst somewhere in your home, you want to stop the flow of water. To do this you need to find the water shut off valve. If it's a toilet or sink that is affected, you should be able to turn the water from the nozzle that is located near the pipe that leads to the affected fixture. For busted water pipes, it's better to turn off the water to the whole house. Do this as soon as possible to prevent additional water damage.
Mop of Standing Water
While you wait for a plumber to arrive, you can sop up any standing water with a mop or towels. You may also opt to use a fan to dry out the area. Getting the area dry will prevent the growth of mold, which can quickly develop (even more so if moisture has been present for more than 48 hours).
Pro tip: We advise homeowners not to sop up any raw sewage that may be present in the home. This can be hazardous. We suggest waiting for your plumber to arrive to figure out the next course of action.
When you have a plumbing emergency, don't worry! Calling professional services will guarantee that a 24 hour plumber will be to your home in less than 90 minutes with a fully-stocked vehicle and the desire to fix any problem quickly, effectively, and inexpensively.